For the base of this work I took an old tablecloth which was used by my grandmother a long time ago and who lived in Starobilsk (East Ukraine).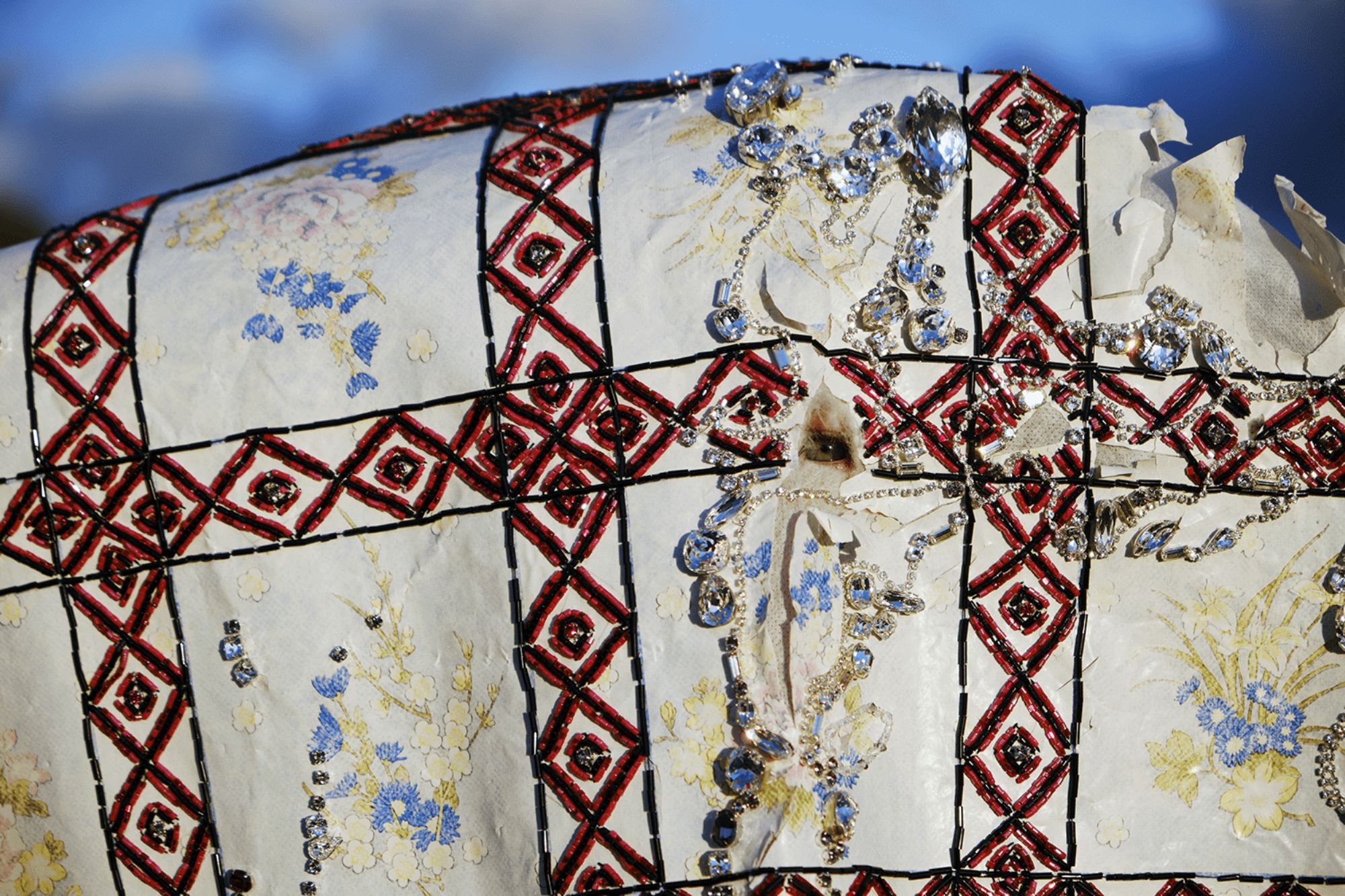 It has big holes and a destroyed surface – it is an image of the culture that the occupying country leaves behind. And the embroidery on it it's a new generation's attempt to revive the history and the culture.
photo - Sandra Singh
But some parts can no longer be restored and can only be protected from further destruction, by heroes who gave their lives for this and whom I portray with Swarovski crystals.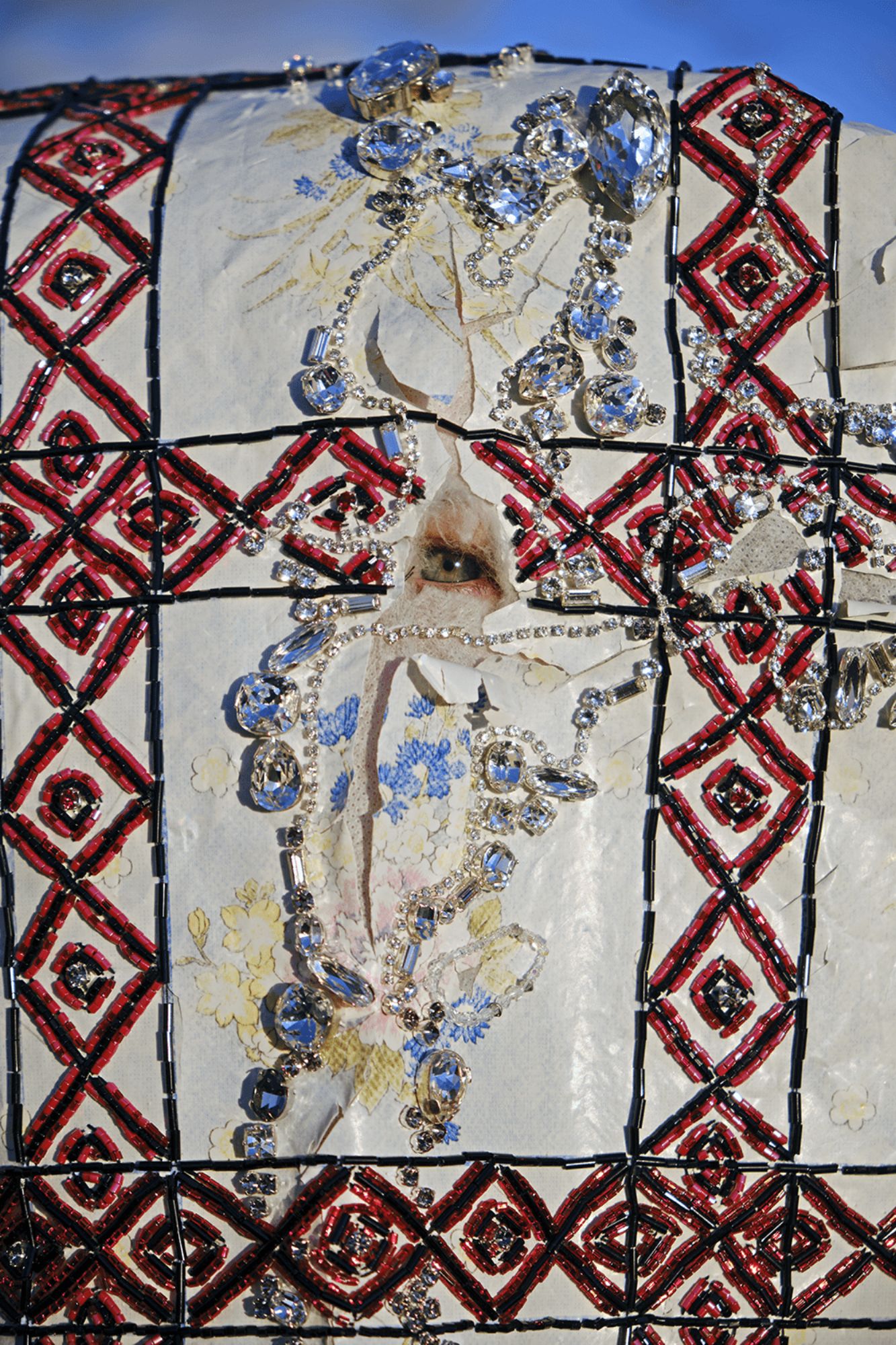 This project was realized at Schiesslhaus Residency.